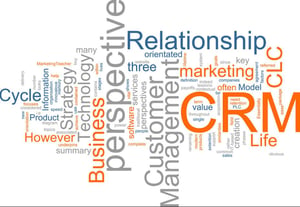 Last week we talked about how many customer relationship management (CRM) solutions are available to today's businesses. The first set of tips for finding the solution that works best for you were:
#1. Access everything you need in a single centralized solution
#2. Manage the full customer life cycle
#3. Tap into additional capabilities on the fly
Below are tips 4, 5, 6, and 7 of the top 10 features small and medium-sized businesses should look for in a CRM solution.
#4. Work the way you like to work
One of the biggest reasons to adopt CRM technology is to establish consistency, allowing your marketing and sales teams to focus on their jobs. The ideal solution makes it possible to set up tasks and reminders, automatically send emails after an action, such as a tracked call, and give managers easy access for monitoring and approving actions. It should also be easy to access data from your existing tools, such as Microsoft Outlook and Gmail. Look for a solution that integrates with your favorite tools so you can continue working the way you already work.
#5. Make smarter decisions as a team
They say there's power in numbers, and nothing could be truer when it comes to making smart choices about your sales processes and team. A complete CRM solution provides analytics and reporting that enable business intelligence. This makes it easy to measure, share, and collaborate on the data and metrics that matter to your sales executives.
#6. Empower marketing to gauge and improve effectiveness
The best CRM solutions don't just make life better for sales – they empower marketing too. Seek a solution that connects to your website so you can easily:
Execute and track marketing campaigns
Auto-deliver emails after transactions or sign-ups
Import, score, and route leads to sales when the time is right
Effectively see and show where marketing dollars are working
By using a solution that integrates with all your marketing systems, your marketing team gains visibility from lead capture to deal close. Specifically, they can see which emails triggered the most opens and which ones generated the most sales. That means they can make smart decisions and allocate future dollars to the activities truly driving business.
#7. Keep sales reps productive on the road
You need a versatile CRM that supports salespeople by automating and mobilizing the way they work while away from the office. When it's easy for sales to access CRM, they will use it regularly, leading to more collaboration, better visibility, better forecasting, and overall improvements in productivity and closed deals.
The ideal solution connects reps to all the people and information they need while on the road, so they can collaborate with partners and employees in real-time and sell from anywhere. That means your sales reps can interact with other people in the office to get questions answered as they're working on the road. They can also update contact records immediately after a customer visit.
Make sure to check in next week for items 8, 9, and 10 on the top 10 list of features small and medium-sized businesses should look for in a CRM solution. You can also read our first set of tips here.
Or, to learn more about choosing a CRM, contact Aaron Rosenberg at Oasis Solutions Group at 502-429-6902 extension 231 or aaron@oasisky.com.