Read, in her own words, her exceptional journey. Oasis is proud to have Leslie as a team member and a friend.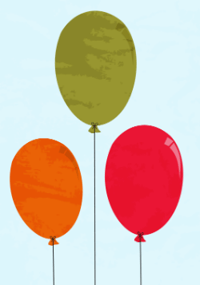 April 1, 2015 is my thirty year anniversary as an accounting software consultant. When I started this career in 1985, it was so new I wasn't even sure what to call it. Now I'm called a project manager, but I'm doing the same thing I did when I started: installing software, helping people set it up according to their business requirements, and providing assistance as needed once they are up and running.
To prepare for my career, I worked as a bookkeeper, studied accounting at the University of Kentucky, sat for the CPA exam a few times (although I never did become a CPA), worked for CPA firms, and endured tax season. Finally, thirty years ago, my friend George Norment offered me a position at Entre Computer Center's Lexington office, teaching new customers how to automate their accounting systems on a computer. "Anything to avoid tax season!" I thought. I took the job and transformed it into a career.

Among the many nuggets of advice I got from George (some of which are not repeatable!) he suggested that to be a success in this business I should learn to "think on my feet." Along with my commitment to always be prepared, that advice has served me well.

Along the way I worked for CBM Computer Center (which no longer exists, but thanks, Bob Crocker!), Systems Design Group (now SDGblue, and thanks, Glen Combs!) and Oasis Solutions Group (my current employer, and, thanks Annette Manias!). I have grown with the industry. I started working with accounting software on dual floppy drives on an IBM PC XT running DOS. Today, many PCs and accounting software brands later, the computers I work on offer many gigabytes of hard drive space on Windows operating systems and I primarily install and train on Sage ERP Accounting software.

In the old days, I drove to every client site, in every kind of bad weather, and hoped the IT guys did not neglect to put the power cord back in the very heavy computer box (grrr….). Today, most of the time, I install and train on Sage accounting software remotely from my home office. Today, it doesn't matter where a client's office is located – as long as they have a good internet connection, I can help them almost immediately. But I still like to go onsite for new implementations and upgrades when feasible.


The accounting software business continues to evolve and the sky (the cloud) is the new limit. I like and enjoy my job. I like and enjoy my co-workers and the people in the businesses I serve. Truth be told, I am humbled by the fact that people appreciate my experience and assistance. And the best thing about this business (besides the fact that I get paid!), is … I still learn something new every day.