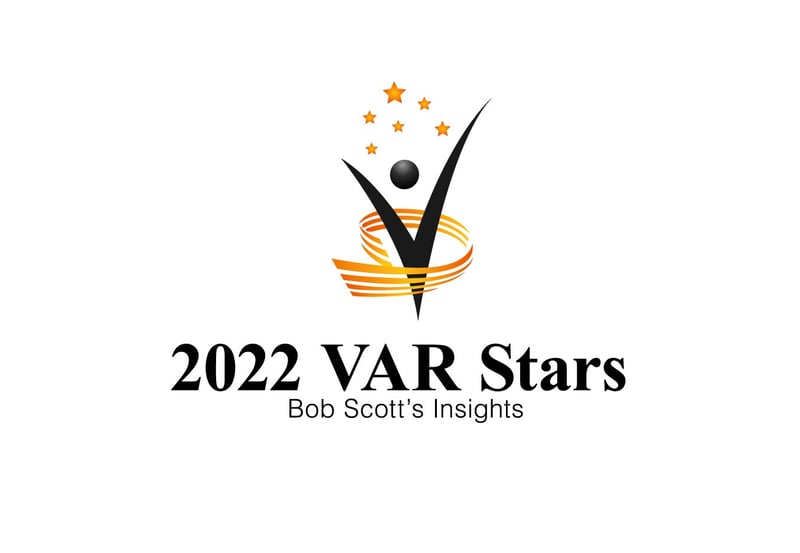 Oasis Solutions has been selected as a member of the Bob Scott VAR Stars for 2022, a group of 100 organizations honored for their accomplishments in the field of mid-market financial software.
Members of the VAR Stars were selected based upon factors such as growth, industry leadership and recognition, and innovation. Revenue is not taken into account during the selection process. The firms chosen represent a wide range of sizes from the very smallest to the largest participants in the business, and a variety of different software publishers of accounting software.
"Each year, 100 VAR Stars are picked from the best organizations that market financial software. It is always an honor to recognize those who contribute to the development of our business," Bob Scott said.
View the report here: Bob Scott's VAR Stars 2022
Oasis Solutions: Solving Problems at the Intersection of People, Processes & ERP Software
Oasis Solutions has been recognized as a Best Places To Work award-winner for the past five consecutive years. As a fast-growing company, we leverage the best tools and tactics that enable adaptability growth.
As your local NetSuite, Sage 100 and Sage Intacct partner we offer expertise in accounting/ERP, human resource management, and custom software development. The Oasis team has your long-term plan and business strategy in mind from the get-go, providing you with skilled software consultants and developers for support, the ability to ask for help, discuss best practices, buying options, pricing, products, and more.
Oasis Solutions has offices in Louisville and Lexington, KY, TN, and NC. Let us help you set your team up for success by implementing the best tools for your business.
About Bob Scott
Bob Scott has been informing and entertaining the mid-market financial software community via his email newsletters for 22 years. He has published this information via the ERP Global Insights (formerly Bob Scott's Insights) newsletter and website since 2009. He has covered this market for more than 30 years through print and electronic publications, first as technology editor of Accounting Today and then as the Editor of Accounting Technology from 1997 through 2009. He has covered the traditional tax and accounting profession during the same time and has continued to address that market as executive editor of the Progressive Accountant since 2009.
About PMG360, Inc.
Bob Scott's Insights and the Progressive Accountant are published by PMG360. PMG360 (www.pmg360.com) is a leading online media company that provides business-to-business (B2B) marketers and media planners unparalleled access to a highly qualified and engaged audience through their portfolio of lead generation programs, industry-specific Web sites, email newsletters, Web seminars, live events, podcasts, content/reviews, custom publishing and direct marketing databases focusing on the nonprofit, healthcare and accounting professionals.