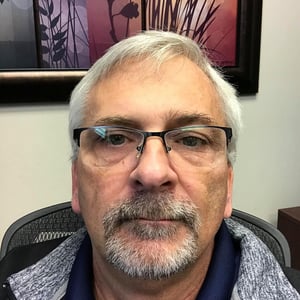 Jim Wimsatt has rejoined the team at Oasis Solutions, an award-winning business management software partner for Sage 100cloud software, NetSuite, and Workday Adaptive Planning, as Sage Technical Consultant.

Jim started his journey with the Oasis team in 2006 providing support and implementation to our Sage clients. In 2018, he left to serve as CFO for one of our local clients and has since returned to provide high quality support and process improvement to our clients.

Chief Revenue Officer Aaron Rosenberg, "Jim is the embodiment of Oasis' core value of being "committed". Having Jim back on the team after his stint as a CFO for one of our clients has been a tremendous addition to our ability to provide our customers with the type of high quality, innovative consulting they require. Jim has always been a delight to work with and his team members and I are so thankful that his passion for consulting on Sage 100 brought him back home to Oasis."

Oasis Solutions: Solving Problems at the Intersection of People, Processes & ERP Software
Oasis Solutions has been recognized as a Best Places To Work award winner for the past three consecutive years. As a fast-growing company, we leverage the best tools and tactics that enable adaptability and growth during these times. Oasis is your local NetSuite, Sage 100cloud and Workday Adaptive Planning partner that offers expertise in accounting, human resource management, and custom software development. We have your long-term plan and business strategy in mind from the get-go.

We don't just sell software. We are passionate about understanding your company's processes and committed to your success and reputation long after the go-live date. Providing you with skilled consultants and developers for support, the ability to ask for help, discuss best practices, buying options, pricing, products, and more.

As industry experts, we possess a profound understanding of the software and the knowledge and skills to best tailor your implementations to your individual business needs.

Oasis Solutions has offices in Louisville and Lexington, KY, TN, and NC. Let us help you set your team up for success by implementing the best tools for your business.