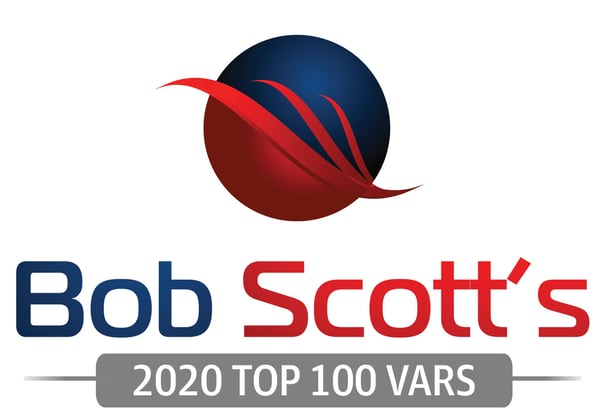 Oasis Solutions is proud to announce it has been named to the Bob Scott's Top 100 VARs for 2020. The Top 100 resellers are chosen from organizations specializing in the sale and implementation of Enterprise Resource Planning (ERP) and accounting software.
"We want to congratulate this year's class of Bob Scott's Top 100 VARs," said Bob Scott, executive editor of ERP Global Insights (formerly known as Bob Scott's Insights). "This selection represents recognition of leaders in this important field."
The selection is based on annual revenue generated by each reseller. A special report that includes names of the organizations selected for this year's Top 100 list, ranked by revenue, is downloadable at http://www.erpglobalinsights.com.
This report is made possible by the continued support and cooperation of our readers and by our sponsors: Acumatica, Avalara and Sage.
This is Oasis Solutions third year on the T0p 100 VAR list, having also been named a Top 100 VAR for 2018 and a Top 100 VAR for 2019.
About ERP Global Insights
Bob Scott has been informing and entertaining the mid-market financial software community via his email newsletters for 21 years. He has published this information via the Bob Scott's Insights newsletter—now known as ERP Global Insights—and website since 2009.
He has covered this market for nearly 29 years through print and electronic publications, first as technology editor of Accounting Today and then as the Editor of Accounting Technology from 1997 through 2009. He has covered the traditional tax and accounting profession during the same time and has continued to address that market.
About Oasis Solutions
With more than 350 years of combined industry experience, Oasis Solutions is your local Sage, NetSuite, and Workday Adaptive Planning partner that offers expertise in accounting, human resource management, and custom software development. We have your long-term plan and business strategy in mind from the get-go.

We don't just sell software. We are passionate about understanding your company's processes and committed to your success and reputation long after the go-live date. Providing you with skilled consultants and developers for support, the ability to ask for help, discuss best practices, buying options, pricing, products, and more.

As industry experts, we possess a profound understanding of the software and the knowledge and skills to best tailor your implementations to your individual business needs.

Oasis Solutions has offices in Louisville and Lexington, KY, TN, and NC. Let us help you get the most ROI out of your software investment and be your local partner.
Related Articles:
Oasis Solutions Named to 2019 Bob Scott's Insights VAR Stars
Oasis Solutions Named to Top 100 VARs for 2018
Oasis Solutions Named to Bob Scott's VAR Stars for 2018
Oasis Solutions Ranks in the 2019 VAR 100
Oasis Solutions Named to Top 100 VARs for 2019
Oasis Solutions Named NetSuite VAR of the Month for December
Oasis Solutions Named A Biznet Top Reseller For 2017
Top Benefits of ERP for Small Businesses
Characteristics of Top ERP Systems